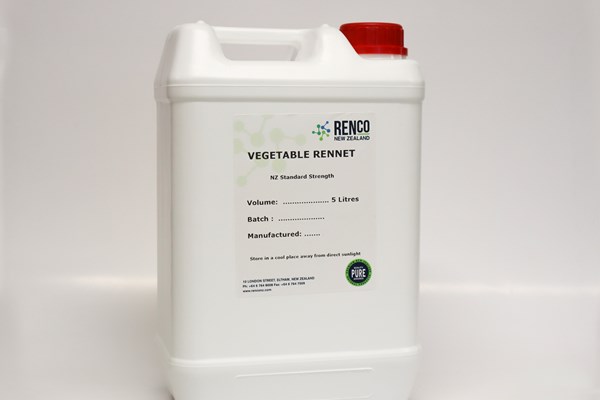 Renco Natural Vegetable Rennet for Calf Rearing 5 Litre
Avoid scours and unnecessary vet bills with Renco Vegetable Rennet.
Renco Vegetable Rennet for calf rearing is easy to use. Simply add 2mL per calf to the milk immediately prior to feeding. Use supplementation daily for (at least) the first three weeks.
Don't wait for problems to develop. Once the calf scours, damage may have already occurred to the lining of the calf's intestine which takes time to heal. Prevention is the best course of action!
Renco Vegetable Rennet is completely natural and requires no withholding period. It may be used safely on bobby calves.
Many farmers already use Renco Vegetable Rennet as part of their calf feeding regime. Here is what they had to say:
"I used Renco Vegetable Rennet for the first time last season and had no scouring calves, I'm sold on it." - I. Smith, Stratford.
"We have reared 120 calves a year for the last two years using Renco Vegetable Rennet mixed into their milk prior to feeding and have had no scour problems, we wouldn't be without it." - R. & M. Sturgeon, Gore.
500 doses per litre. Available in 1 litre, 5 litre and 20 litre.