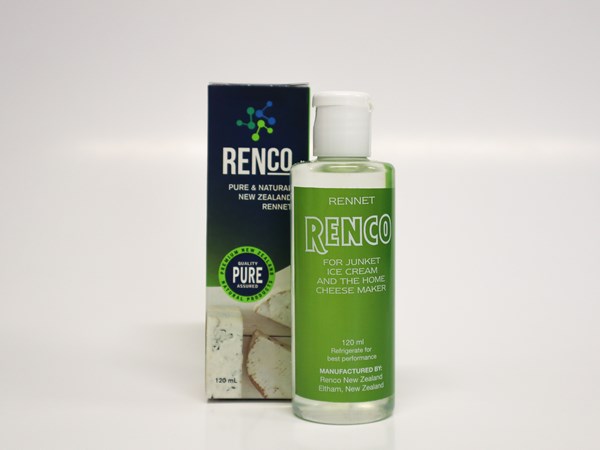 Renco Natural Calf Rennet for Junket & the Home Cheese Maker IMCU65 1 Litre
Renco for junket, ice cream and the home cheese maker.
Renco Natural Calf Rennet has been a traditional pantry staple for New Zealanders for decades.
Renco Rennet makes home cheese making easy, from cottage cheese and mozzarella to ice cream and traditional junket.
Trusted formulation
Made in New Zealand with locally sourced ingredients